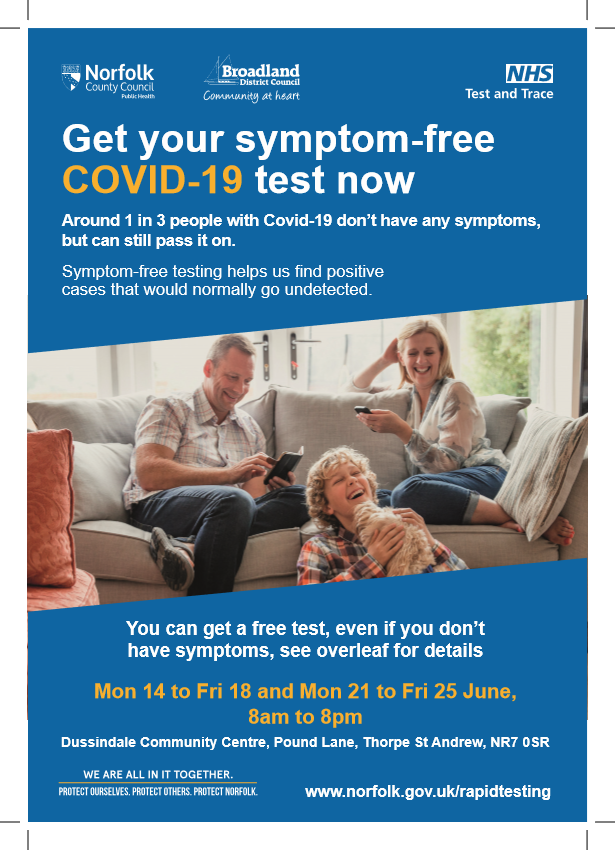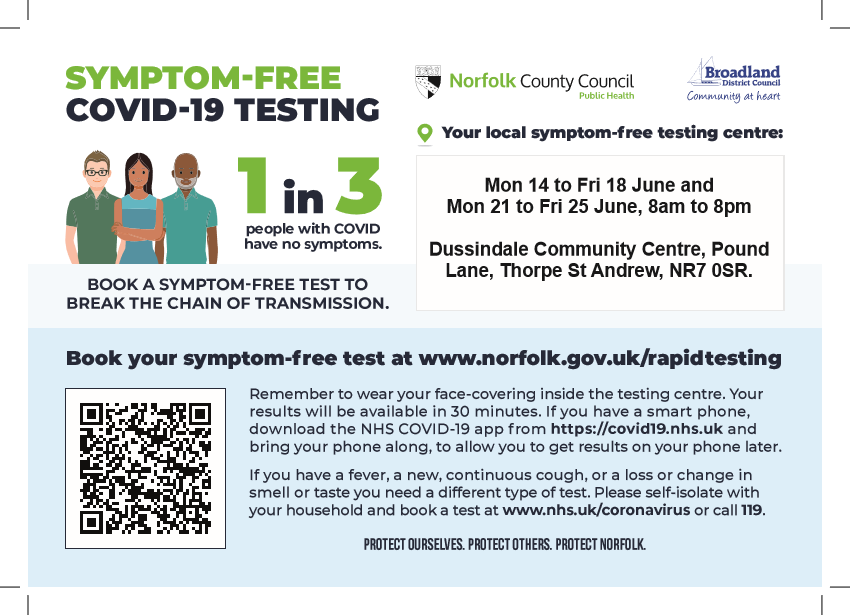 Thorpe St Andrew has been named as the next asymptomatic Covid testing site in Broadland. Residents in and around the area are encouraged to come forward and access symptom-free Covid testing from Monday.
The pop-up asymptomatic testing site is currently at the Dussindale Centre where it will remain for two weeks. It is open Monday to Friday from the 14th June to the 25th June 2021, 8am to 8pm.
The asymptomatic testing programme is being delivered locally in partnership between Broadland District Council and Norfolk County Council's Public Health team.
If you live in Thorpe St Andrew or the surrounding areas and do not have Covid-19 symptoms, come along to Dussindale Centre to get tested or you can book online on the Norfolk County Council website (opens in a new window) for a specific time slot.
However, people should not come to a rapid test site if they have any symptoms. Anybody who does have symptoms – a high temperature, a new, continuous cough, or a loss or change to sense of smell or taste – should book a test on the NHS website (opens in a new window) or by calling 119.